Mission
The mission of our organization is to maintain and conduct a program of golf competition and fellowship between its members.
Updates
2017 Revised JPMGC Tournament Schedule
Update: April Field Day moved to April 30th to avoid aeration and Easter.

2017 April Field Day Electronic Signup
2017 April Field Day Rules and Info

2017 Captain's Cup Match Play Electronic Signup
2017 Captain's Cup Match Play Rules & Printable Entry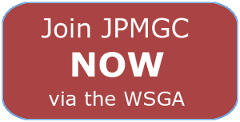 Forms posted on the website require Adobe Acrobat reader.