Mission
The mission of our organization is to maintain and conduct a program of golf competition and fellowship between its members.
Updates
ALERT: Club Championship moved to July 22nd & 23rd!
2017 Revised JPMGC Tournament Schedule

2017 Team Championship Results

2017 JPMGC Membership Application

2017 Captain's Cup Live Bracket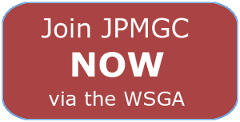 Forms posted on the website require Adobe Acrobat reader.